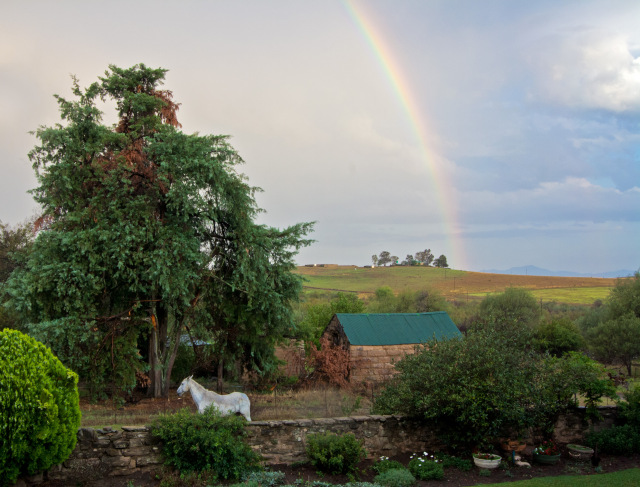 I took this picture on New Years Eve – it could have been sharper but what could be a better sign of good luck than a rainbow pointing to a pot of gold in one's own enchanted forest? And if you squint your eyes you can see a white unicorn. This must surely mean that I will crush any marathons coming up in 2016, as well as add the coveted Comrades medal to my collection.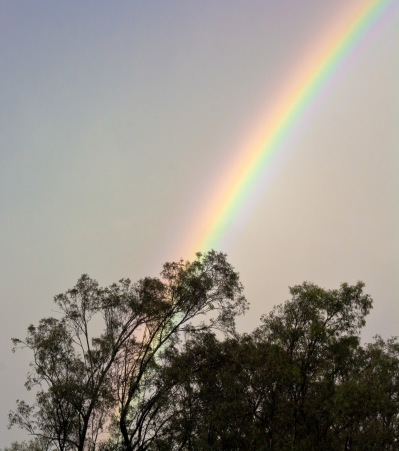 Yesterday's beautiful dawn skies prompted a quick photo shoot before going out on our 10 km easy trot. What better inspiration can a person have for getting out of the door? Certainly took my mind off my protesting glutes! The cause of their vehement protestation was the previous days 11 km run which included 9 km (3 x 3km) at threshold pace. Now I know what that particular threshold means. We're working on and pushing the boundary between aerobic and anaerobic running, so we're talking about the aerobic threshold. In my mind it is definitely not that kind of threshold. It is the threshold between sanity and insanity, between normal eyes and bleeding eyes. Anyway, I did it – and lived to fight another day!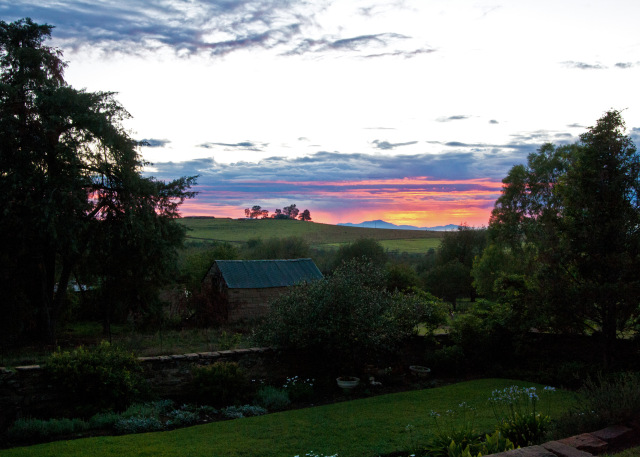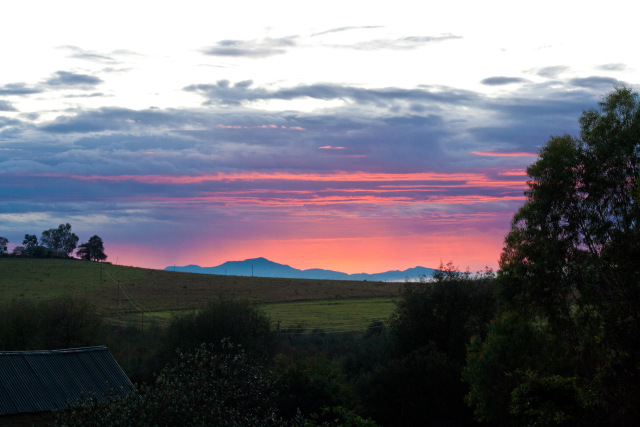 Marathon number 15 is coming up on 31 January, only 16 days away. I have had good consistent training since the last one in November so I can only hope that I will slay this beast with the gusto it deserves!