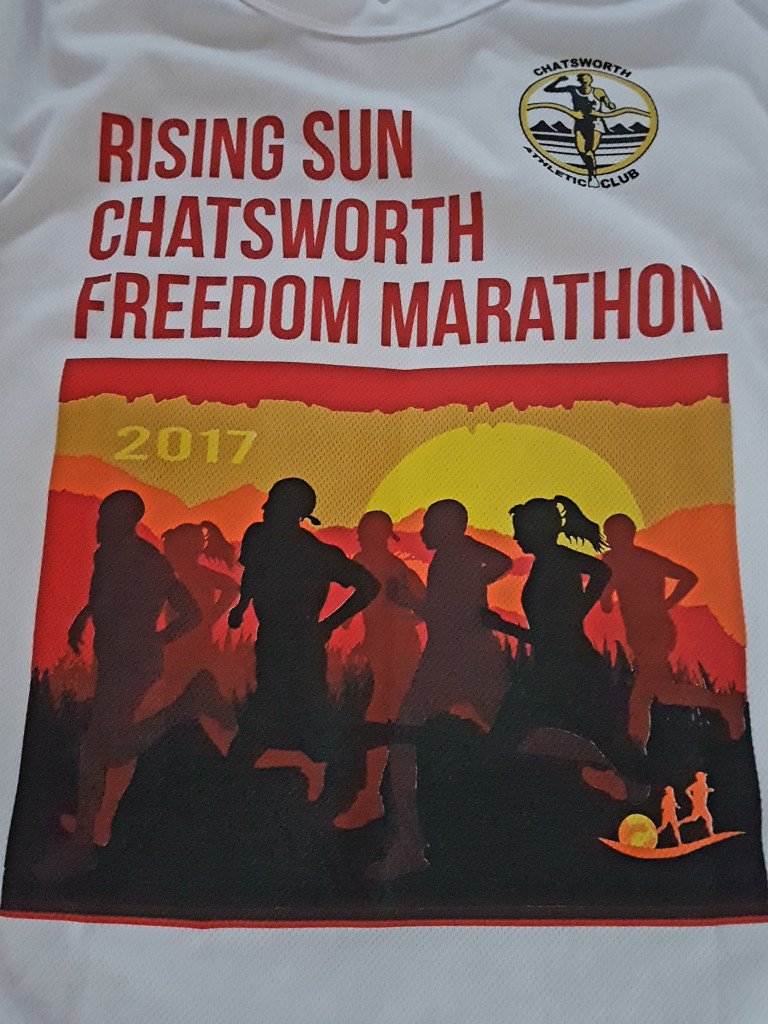 I love my Chatsworth T-shirt – those are my colours and it's a great pic. When we started wending our way through Chatsworth yesterday, the sun was just warming the horizon out at sea with the same colours and it felt so great to be alive and able to run.
The course itself was the hardest I have ever been on and I can now see what the old Comrades ballies mean when they say if you finish the Chatsworth 52km in time you will have no problem on Comrades.  It's the best tester out there.
The OG and I stopped at the 42.2km mark.  I was pleasantly surprised by my TomTom though when I downloaded this morning – I was dreading a 9 minute per kay performance but got this instead – thanks TomTom! Not my fastest ever  – I can do 7 minutes per kay when being chased by a crocodile, but the fastest since I started training with this watch.