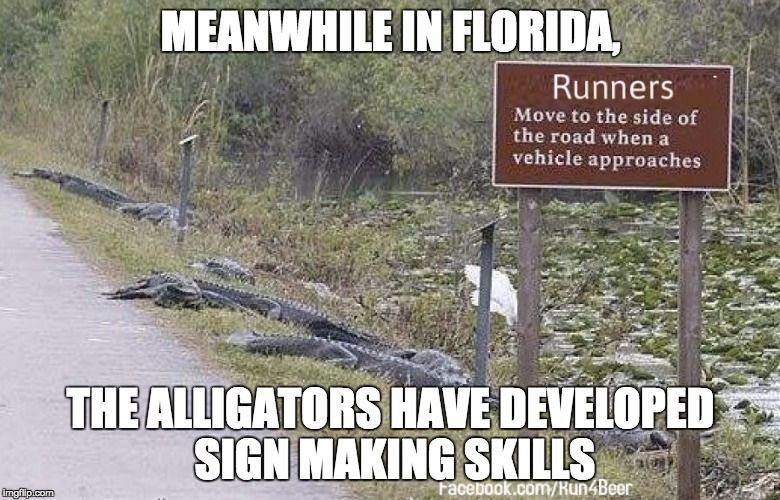 Running is not only about, well, running. There are several things a runner must know how to do, apart from avoiding alligators that is.
We need to know how to put our underwear the right way around in the dark whilst not tripping over the dog. We need to know how to persuade a spouse that spending a zillion rand on running shoes and race entries is totally normal. We need to know how to hide said shoes when things get out of hand.
You get the gist of it – there are skills we need to learn. But by far the most important skill is obviously pausing one's Garmin before collapsing. And this is how you practice:
Trot along a dirt road in a nice controlled manner and then when the opportunity arises (usually in the presence of a sneaky little rock) hurl yourself onto the gravel in the most dramatic way possible. As you hit the ground press that pause button – there you've got it! Once this is done you can roll onto your back, stare at the sky, and contemplate life.
So simple really yet so useful – after my 63rd attempt this morning I can confidently say that I now have the right technique.