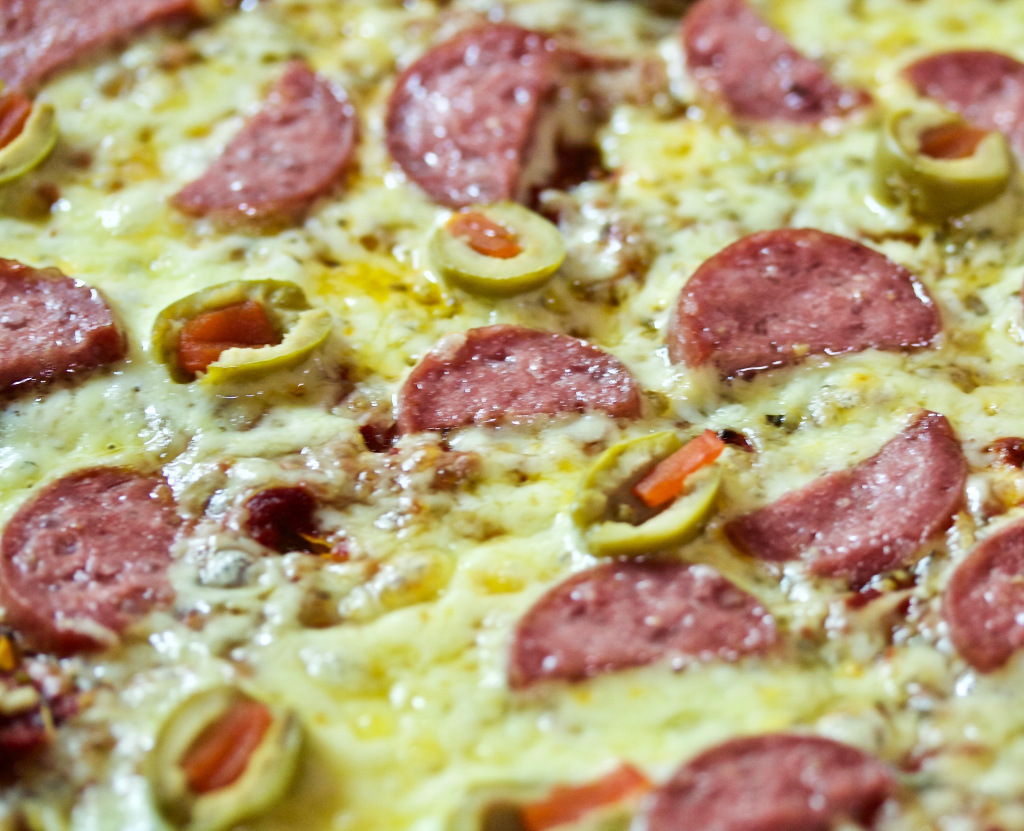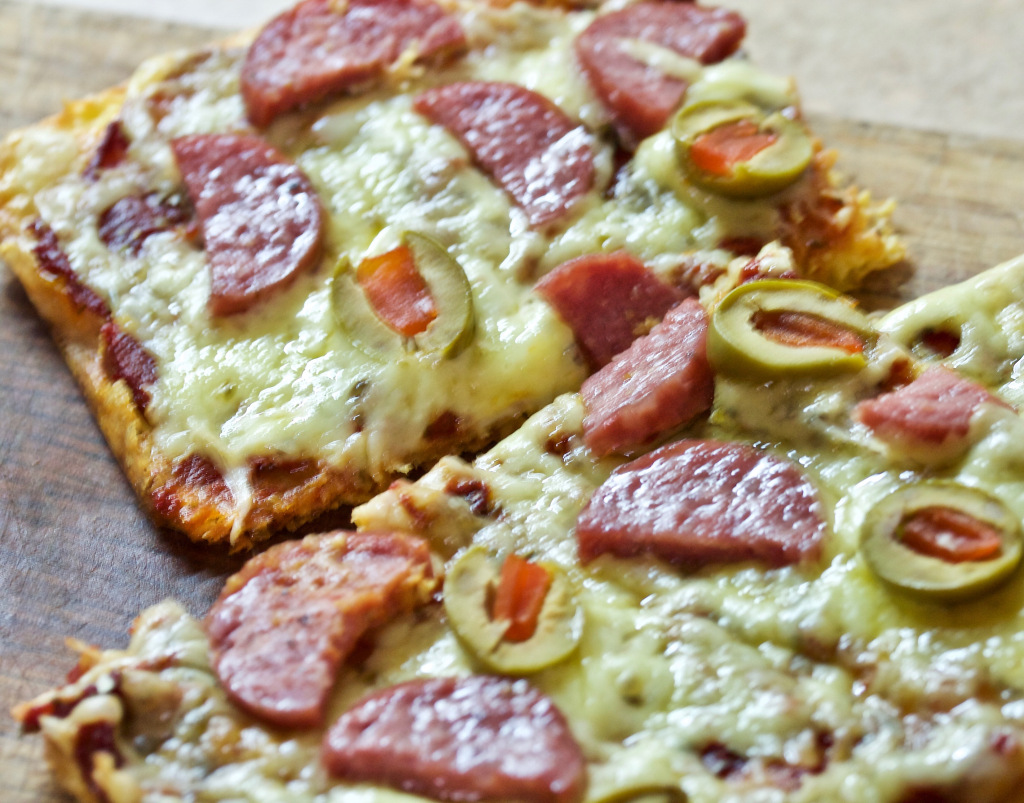 While Fathead Pastry – find it at http://www.ditchthecarbs.com – makes an amazing pizza base and is known as the Holy Grail of low carb pizza, I think I have found a Holier Grail. Enter Keto Pizza with no flour at all! It's too, too easy but you still need the baking paper.
Preheat the oven to 200 degrees Celsius and cut your baking paper to fit the pan you will use – one rectangular pizza doesn't look traditional but is so much easier.
For the crust:
Beat 4 eggs and blend in 180 grams of cheese, mozzarella is best but I used white cheddar. Spread the mixture on to the baking paper on the pan. Bake at 15 minutes – the pizza crust should be golden. Take it out to cool for a few minutes while you prepare the toppings.
For the topping:
Increase oven temp to 225 degrees.
4 Tablespoons tomato paste
1 teaspoon dried oregano
120 grams grated cheese
sliced salami/pepperoni
olives
Layer on top in that order and bake for another 5 to 10 minutes – you'll know when it's ready!