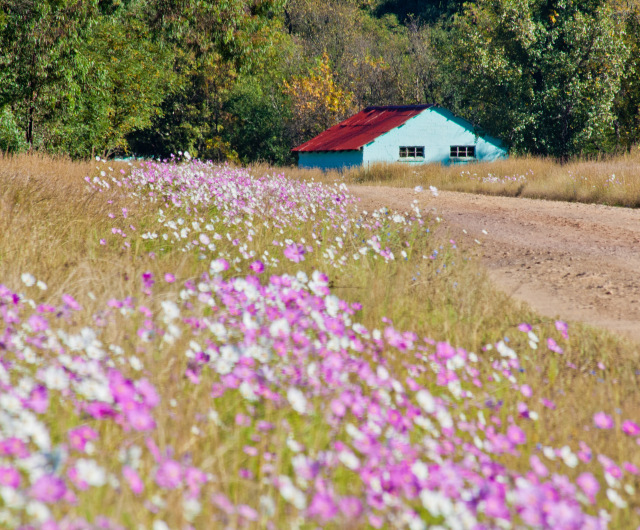 I've been so caught up with becoming the runner up to Usain Bolt that I forgot about my absolutely gorgeous Sunday run.   When I'm not trying to tame the treadmill without exploding my head,  this is my training track.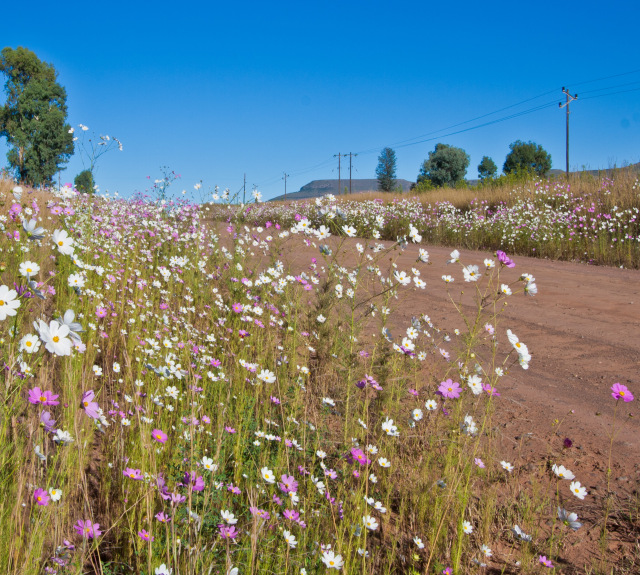 Among my spectators are several types of buck (don't ask, a buck is a buck), six wattled crane and two blue crane – the bird fundis say that this is really rare.   How lucky am I?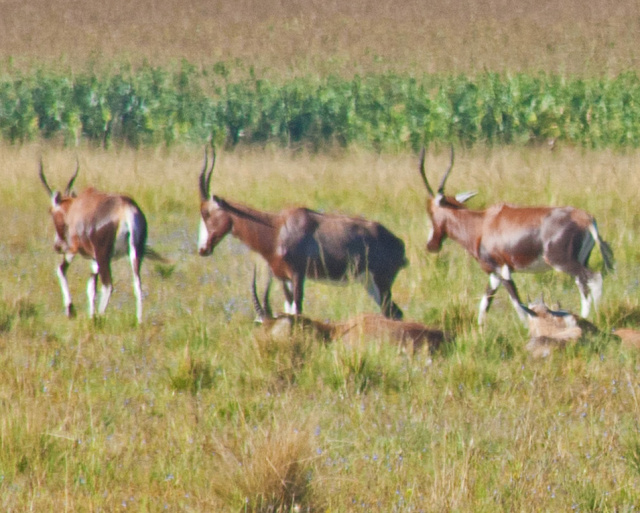 After zooming, cropping and a lot of fiddling, this pic ended up looking more like a painting, but I like the effect.   As spectators they were rather laid back, in fact they couldn't care less.
Anyway, back to running.   On Friday we're off to Cape Town to do the Two Oceans Half, much excitement.   I can't decide though whether to go balls to the wall and try to improve my half time from Maritzburg, or to carry my trusty Fujifilm Finepix and record the occasion.   I rather like the sound of the latter.