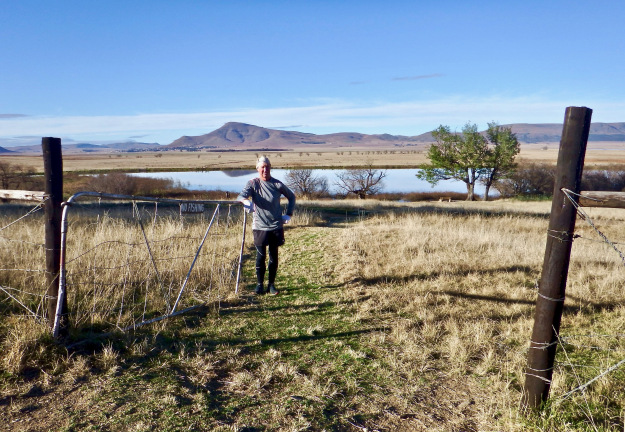 Apart from slightly sore ribs from his run in with a cow, Ysterbok is looking strong one week out from his first crack at the Big C. He turned 60 last weekend so even being ready to toe that start line is no mean feat.
We ran a chilled 16 kilometres this morning in the most beautiful weather EG has to offer – crisp and clear. We trundled along to the sound of bird chatter and snorting cows – the bitches are probably snorting because they haven't managed to completely crush the Old Goat yet!
So now it's just a matter of ticking over for a week, keeping healthy and making endless lists – what to pack in the car, what to pack in the fuel belt, what to pack in the bag that goes to the start in Durban, what to pack in the bag that goes to the end in Pietermaritzburg. Me? I'll be packing a hip flask of the best dry red I can find and my sense of humour!