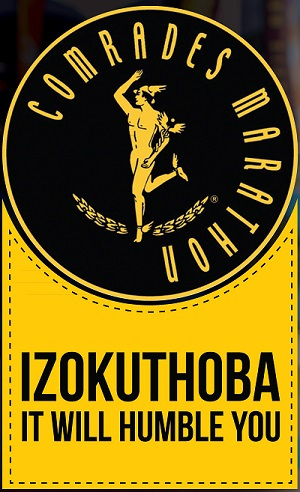 'Izokuthoba – It Will Humble You' – the slogan for Comrades 2016.
Comrades has humbled me four times already and I have yet to cross the finish line, but this time round my OG is determined to grasp that medal in his hot sweaty paws – or would that be hooves for an Old Goat?
Yesterday while I was on the treadmill "Chariots of Fire" popped up on my Ipod.  I was instantly transported.   Nothing compares to the start of a Comrades.   The excitement of being one of thousands of athletes that pit themselves against the greatest of all ultras, the pent-up anxiety, the smell of deep heat and pure fear, it all makes the atmosphere electric.   Just when you think you'll burst with a heady mix of emotion and fear – the final cock crow and thousands of people shuffle forward.   The journey has begun.
I've had a two year break now so I will enter again come September.   Even if I lose again to the Mother of All Races, it will be worth every second of the pain, just to be there.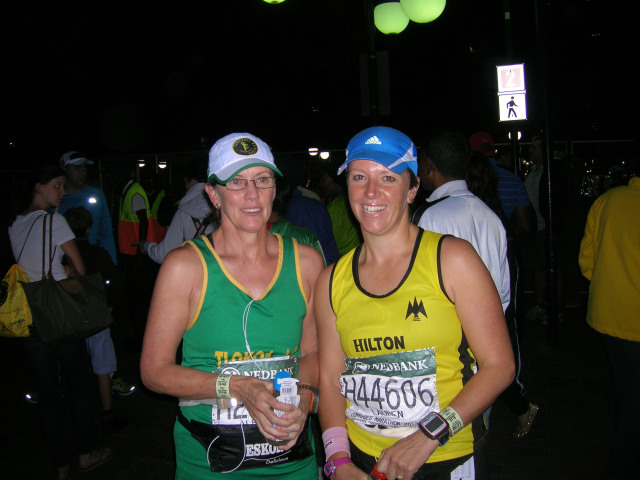 Lauren and I all ready to rock n roll for my 2013 attempt.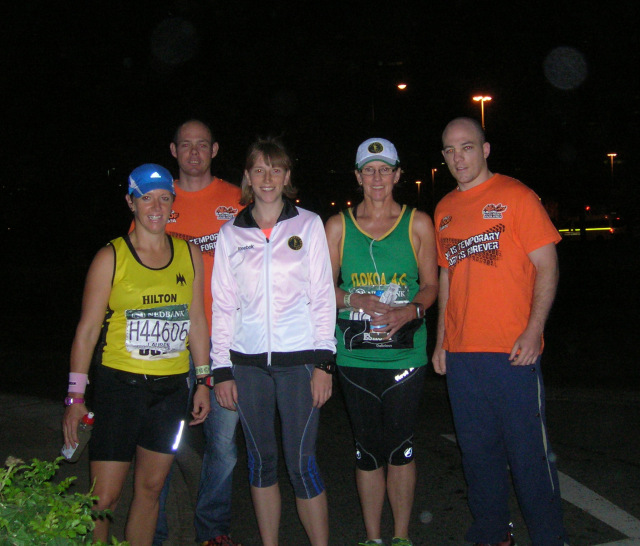 With Coach Steph and the support crew!   I felt awful letting Steph down that year – I really hope to make her proud next year!