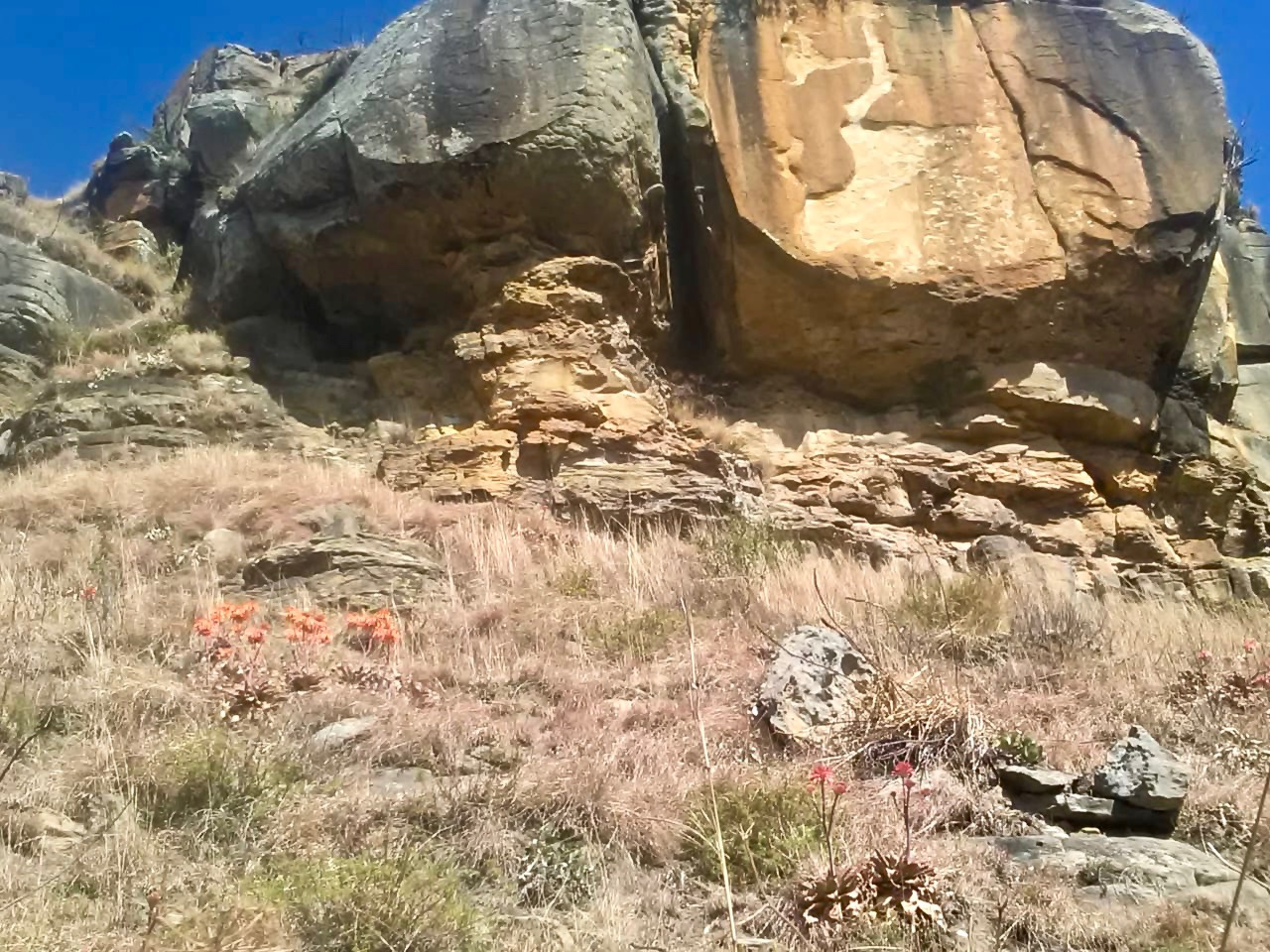 Dear Coach,
The last two weeks have flown by. First was the week in Kruger which was fabulous – we even managed to clock up 36 kays around various campsites and then a 20km trail in the Umgeni River valley on the way home. That was week 8 done.
Week 9 was all pretty chilled until the 35 km LSD reared its ugly head this morning. I think we chose the hardest piece of trail in East Griqualand to do it on and there were times (many of them) where if the Old Goat hadn't been dragging me along I would gladly have lain down and waited for the vultures. We saw a black eagle circling around us as we climbed the krantzes on our way home, but he didn't seem interested in a stringy old trail runner.
Please check out my Strava screenshot – elevation of 1186 metres, hectic I'd say. Also I was quite chuffed with my overall pace as climbing those mountains I felt like I was taking 20 minutes per kay. I switched off the pace on my watch in case I slit my wrists with a piece of rock.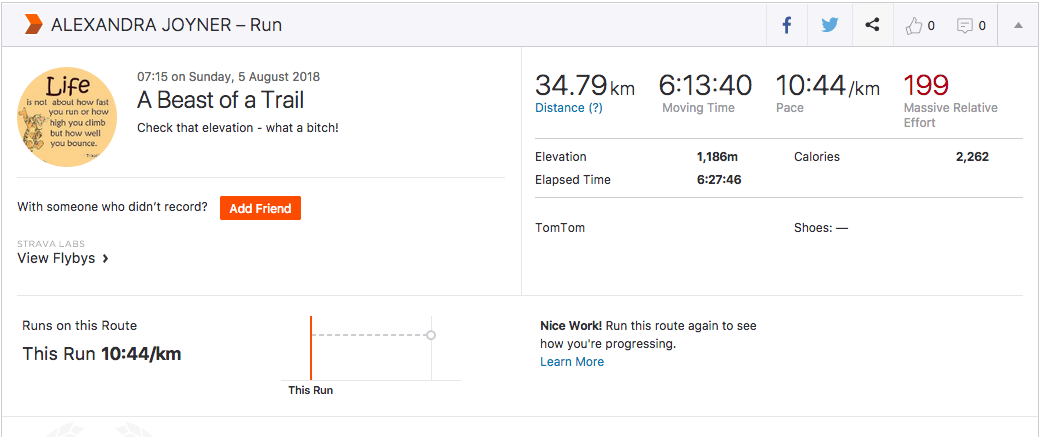 Our LSD next weekend is 50km on trail and I will check in with you after that Coach – if I live through it, that is. But now it is wine time and I am absolutely convinced that vitamin W (a lesser known anti-inflammatory contained in a good bottle of red) is the only way to recover from such a huge run. Later 'gator.