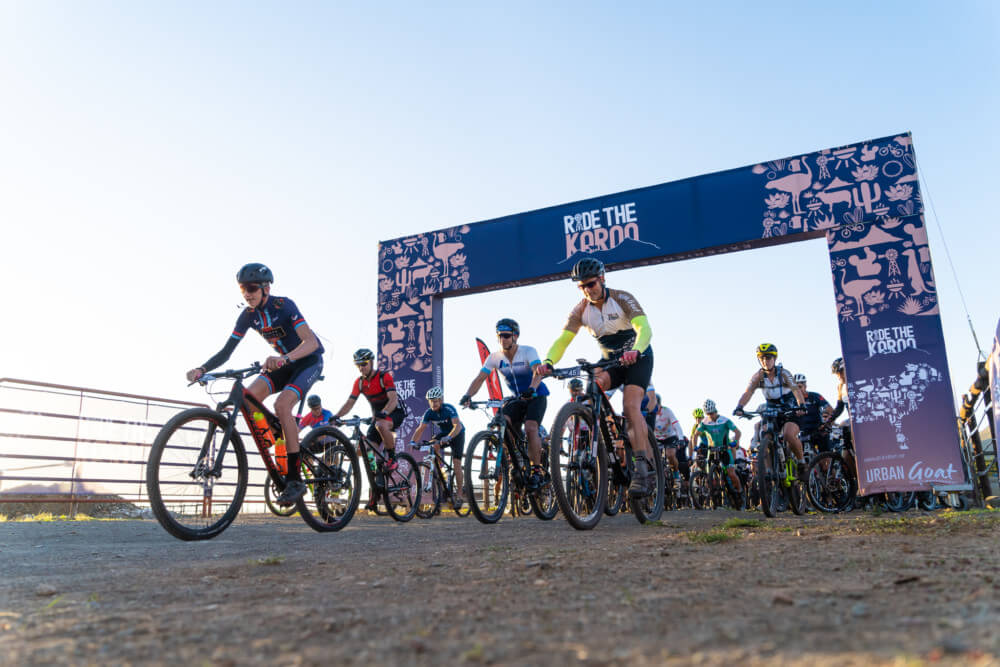 Look what I've done! I've entered the 50-miler at #RIDETHEKAROO. I think it was the mention of a Karoo braai and draught beer that got me, or was it the condensed milk coffee and koeksusters? The fact that I will have to ride 80 kilometres all in one go before partaking of these goodies momentarily eluded me.
Yes Coach, I am aware that this has nothing whatsoever to do with running a 50-miler in less than four weeks and that I should rather be planning my nutrition, clothes and other bits and pieces for our trot across the Karkloof, but it's always fun to have a challenge in the pipeline.
This last weekend's road race – a 21.1km – was really good. For a few years now I've been trying to get back to a 2 hour 30 minute half marathon (from 2:48) and on Sunday I managed 2:36. I am absolutely thrilled – those treadmill speed sessions are starting to pay off I think.

This weekend brings 30km of easy running – two 15kms back to back - and a cycle session. I need to start thinking about that 80km in the saddle!