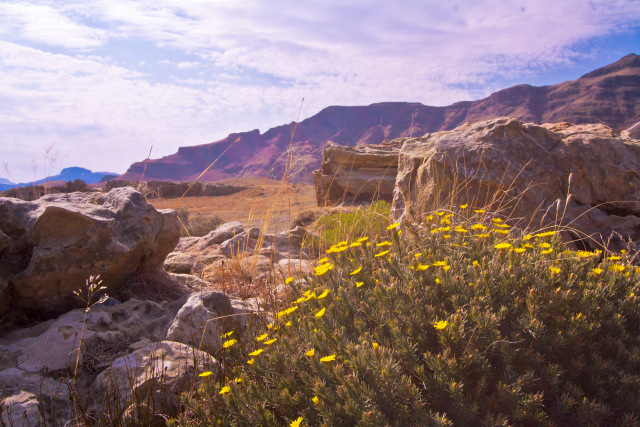 There's a training ride for enduro bikes in the Lesotho mountains early in October. We're hoping to attract the big Roof of Africa dogs which will make it terribly exciting for any wannabe pit-poppies! (Note to self:  where are those leather hot pants skattie?)
The OG will be involved in catering (??) for the overnight stay in Lesotho so last weekend we took a trip on the adventure bike to check out the facilities at Sehlabathebe National Park.
It is very remote and rural – a lot of the time it feels quite eerie, like you're the last humans on the planet. If you're looking for natural beauty and golden silence the place is perfect.  An eagle floated above us as we ate our picnic lunch.  Maybe he was hoping for a piece of our biltong!
There isn't too much big game, just a few buck, but the bird-life is fantastic.  Also, for those in the know about plants, there is "Alpine-type flora", and the unusual rock formations are really breath taking.
As you approach Sehlabathebe you pass a rather rundown Lesotho-style hotel – the term hotel is used very loosely here, to me it looked like the perfect place for a drug den.  I'm kicking myself for not taking a picture and remembering the name.  Don't panic if you're not into drug dealing – that is not your destination. Just around the bend the thatched chalets take you by surprise – they're brand new and some are still being built.  A bit further up the road there is a complete "camp" of chalets, beautifully built so as to blend in with the surroundings.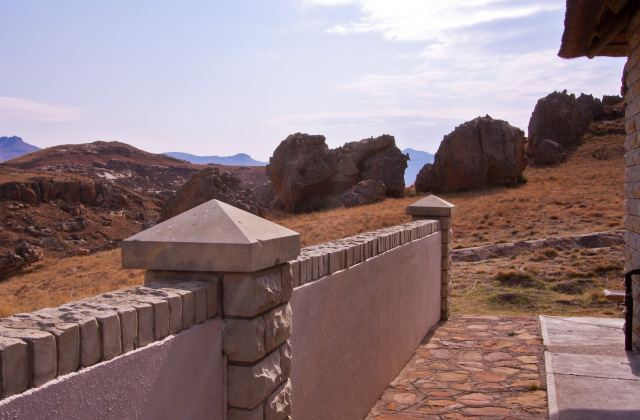 The upper camp sleeps 36 people (2 x18 rooms – more if you add tents) and each chalet has its own bathroom.  It's the perfect place for hosting a big ride (or hike or trail run). There is a kitchen block housing a big dining room with urns, drinks fridges etc and what appears to me to be an industrial-size kitchen. Don't take my word for the kitchen though – anything containing a stove scares me, so I didn't look too closely!