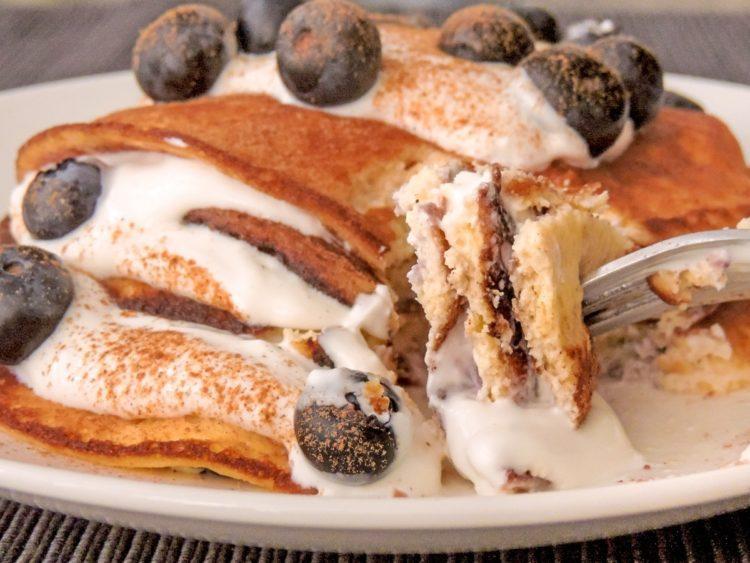 Eggs are the healthy way to go for breakfast but I so often crave something sweet early in the morning – especially after a hard workout. I am so excited to have perfected the keto crumpet which is sweet enough to stop that craving and does not even need honey – all it needs for serving is a few dots of butter and a sprinkle of cinnamon.  And they are not rubbery like so many other keto crumpets.
To make 5 decent-sized fluffy crumpets you will need:
2 eggs, 1 tablespoon coconut flour, 1 tablespoon xylitol, 1/2 teaspoon baking powder, a pinch of salt, a pinch of xanthan gum, 1/2 a teaspoon of vanilla essence and 1/4 cup Greek yoghurt.
Whisk the eggs in a bowl and then add the ingredients in the order they are above, mixing as you go. The batter is ready to rock and roll, no resting in the fridge required.
Melt a knob of butter in your non-stick pan and crumpets are a go! Add more butter to the pan for each batch.
Serve with a little butter and cinnamon, or cream and berries and enjoy!
Check out www.mysweetketo.com for more great ideas. When I find myself some konjac rice I am definitely going to try the keto rice pudding – for breakfast 🤣.