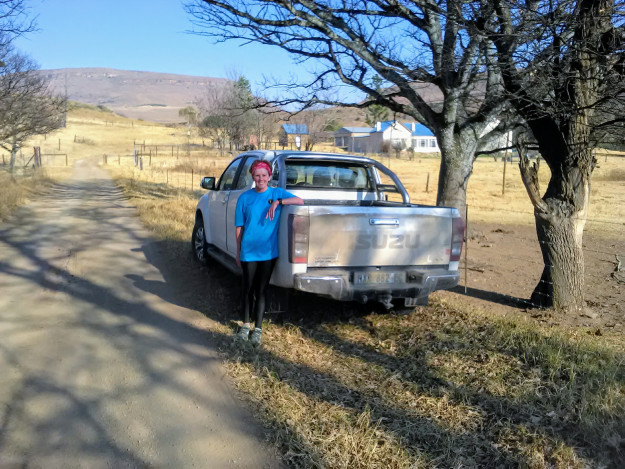 I was just busy making PawPaw Hill my bitch (as someone I know so eloquently put it) when Zwartmodder popped into the picture. Oh my saintly soul…. there's altitude there!
Ysterbok and I did 12 kilometres of those hills this morning. When we got back down to the bakkie I thought a selfie would be a great way to commemorate a run well done but the resulting pic would have cracked the screen of my beloved Macbook. Hence the above – taken from a decent distance!
I'm very grateful for this awesome training ground on our doorstep but HELL there's a lot of work to be done!