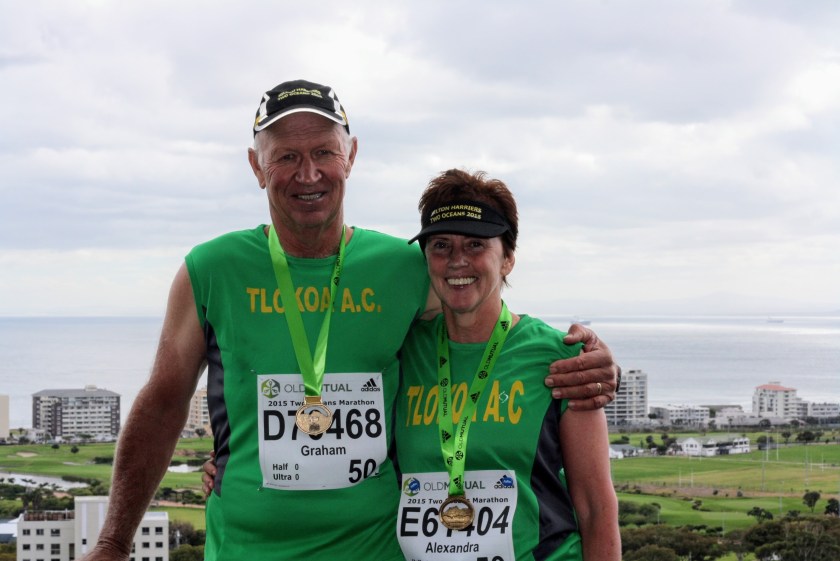 As it is held on Easter weekend every year, Two Oceans memories have been popping up on social media.
I have decided that this year, for those that can't get to Cape Town, we will host the "No Oceans". Who needs Oceans? Anyway I have noticed that the half marathon at Two Oceans actually involves vokol oceans. To see the oceans one has to run, walk or crawl a gruelling 56km.
Our event will offer cosmos, wild bulls, mad pigs, rocky roads and something for everyone. There will be a 50km run and cycle, starting from the bridge on Rietfontein and returning there. There will also be a 21km run and cycle starting and ending at St Mary's Church.
The Race Director will be none other than Ysterbok himself. He will roam the course on his motorbike, carrying water, food, toilet paper and a sjambok. There will be no nonsense out there, whether it be from Macky's wild bulls or the athletes themselves.
I am still pondering on what day of the Easter weekend this event should be held. Should it be on Saturday to allow for the church-going and Easter egg guzzling that people like to do on Sunday? Or should it be held on Sunday so that we can avoid these activities? I will ponder it.