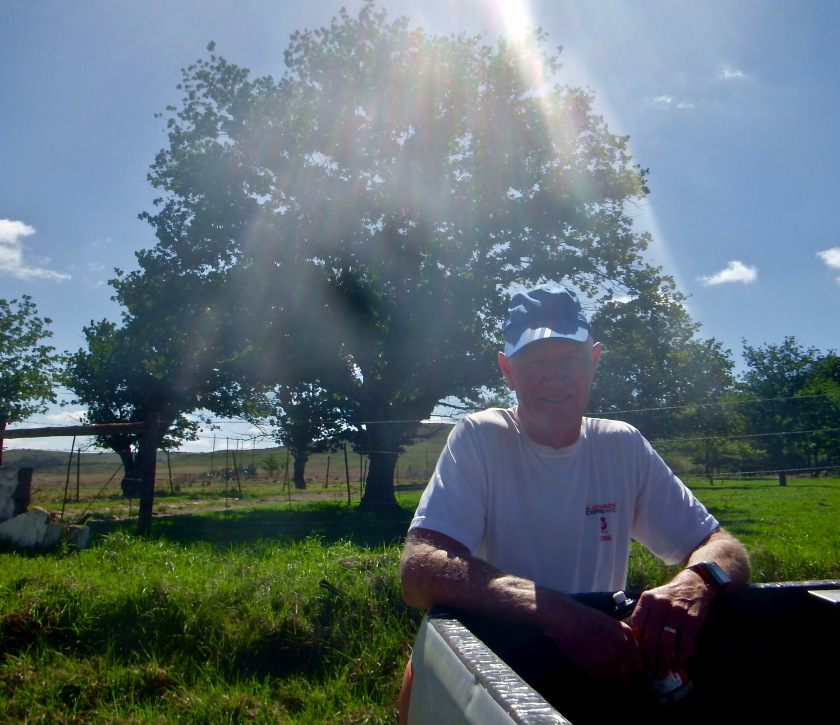 I know one shouldn't shoot into the sun but I wanted to firstly capture the beauty of our running hood and secondly the fact that the sun was blazing down on us – how hardcore are we?
We had to run between 9:15 and 11:15 (bit of trouble to be sorted back at the ranch before the run) and so today's 15 km was tough. We also had to try and keep to marathon pace which I ended up doing in intervals – I blame the fact that I was carrying my own Camelbak! Nonetheless I kept up with YsterBok quite admirably and I'm ever so proud of myself.
I also tried out a new fuel – after having a Phat Cookie for breakfast I had a spoon of this: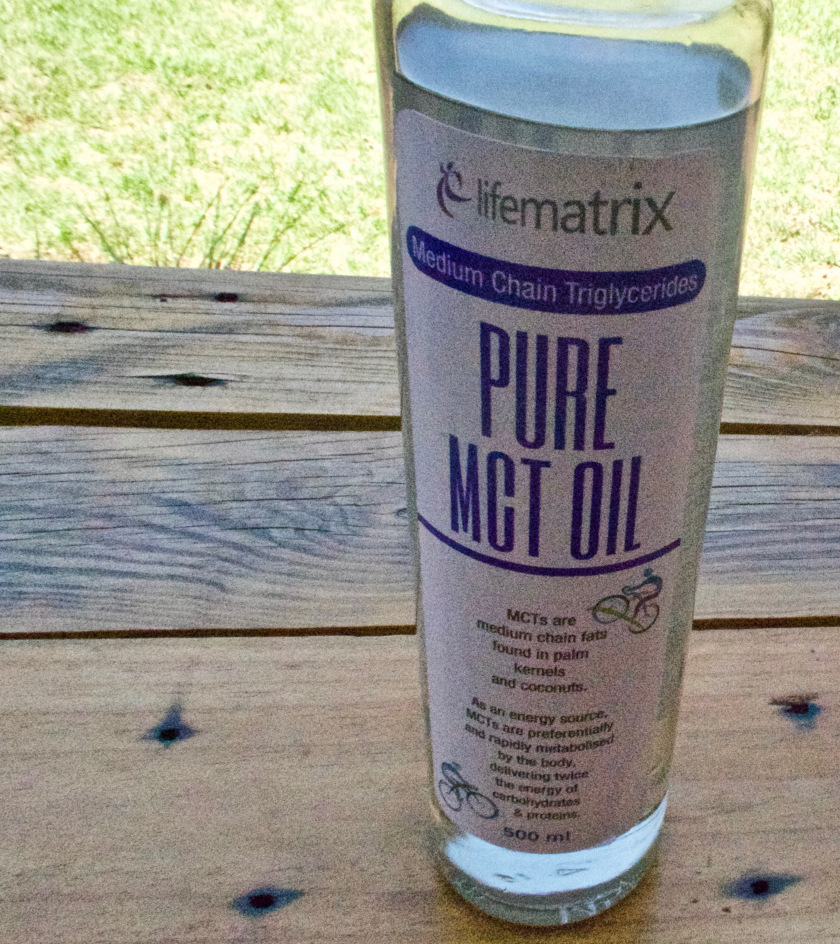 Magic in a bottle perhaps! The jury is still out on the benefits of MCT oil for endurance athletes and it's very hard to find any science behind this but if you consider the following (and don't overdo it) it could work very well.
It enhances the production of ketones for those that are fat-adapted. It is very rapidly absorbed and used for energy – quicker than carbs. It could prevent your body from breaking down muscle to use as fuel during endurance events. This latter is important to me – I'm trying to build muscle while I reduce body fat – I don't want to be hauling fat up Fields Hill and the mighty Inchanga come the 4th of June next year!
And the best thing about running late in the day on a Sunday?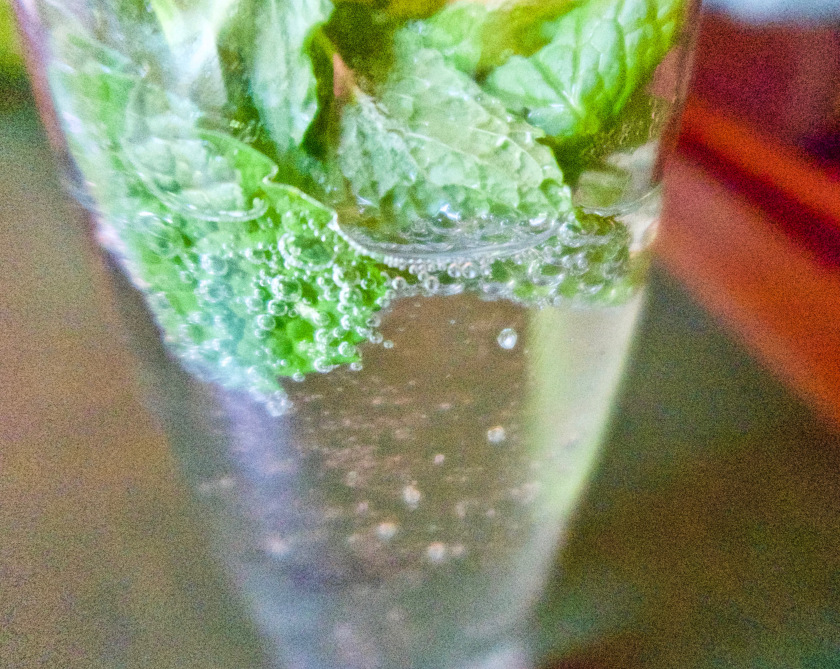 My recovery drink of choice can be an ice cold wine spritzer with fresh mint!