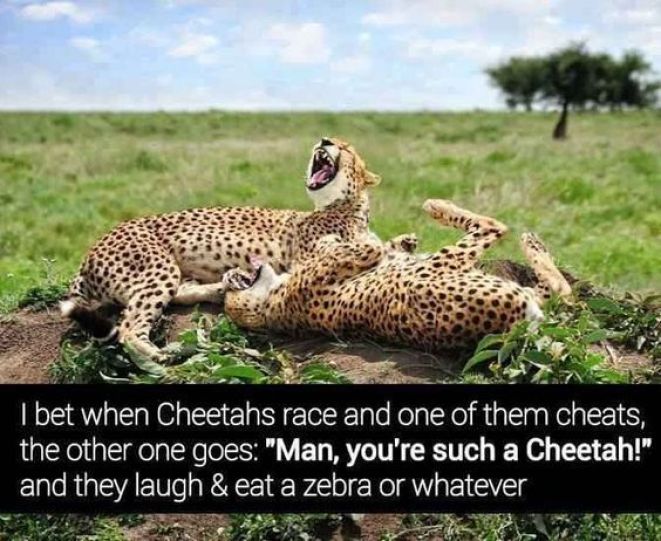 I am a Cheetah aka Cheater. Not in races, but when I'm training. When I'm out on the road I can find 1001 reasons to cheat myself by slowing down – pretty bird to the left, jackal to the right, gorgeous sunrise up ahead. Or I can just stop and retie my shoe lace twelve times.
There is one thing that keeps me honest though – the trusty treadmill. Once you have dialled in that speed, you're going to look stupid trying to tie your shoelace. Yes you can slow it down, but what I do is entice myself with intervals. Just 4 minutes at aerobic threshold and then I can walk a minute. I've now built up to 9 minutes of running and one minute walking, but while I'm running, I can't cheat. Aerobic threshold it is.
Other things I love about the treadmill:
Cadence and form are easy to practise when you don't have to worry about tripping over stones.
You can get a good feel for different paces without looking at your watch all the time.
You don't have to worry about being run over, mugged in the dark or struck by lightning. And no wet, squidgy shoes either.
So Viva La Treadmill – useful for Cheetahs everywhere!