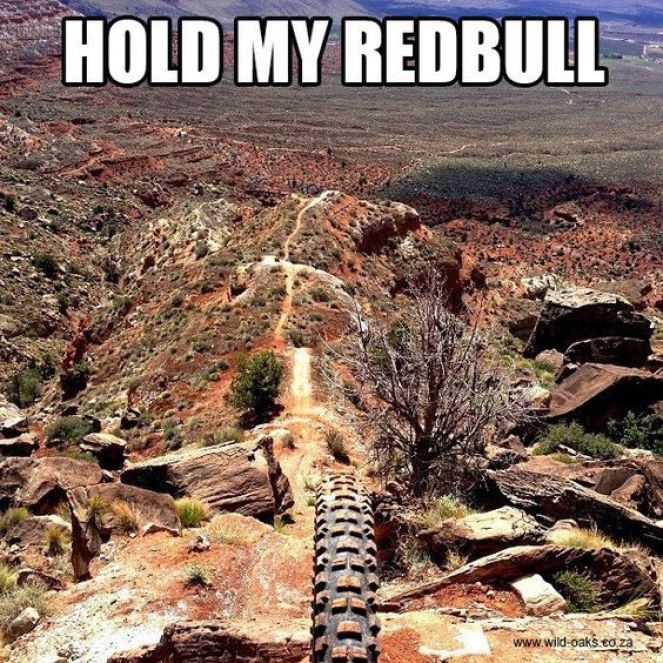 They say that you should do something that scares you every day. I think that is over the top. Unless you can give up work and hire a butler, housekeeper and gardener, of course.
I think that you should set yourself a big-ass scary goal once or twice a year. My most recent was the Three Cranes, a 90 kilometre, three day stage race which involved mountain descents that had me sliding on my bum. I'm scared of heights so this was hard.
Though, as far as my fear of heights goes, I will only really conquer it if I can add the Mont Aux Sources Challenge to my list of goals. Not yet though. I am not ready to be rescued snivelling and screaming off a chain ladder on a precipice.
What else scares me? Mountain biking does. Take a fear of heights, add a bike, throw in a switchback descent with a few rocks….OMG I'm breaking out into a sweat just thinking of it.
So the challenge to myself is to enter a few of these mountain biking events and try not to a) have a nervous breakdown and b) break a hip. My first step was to get a CSA licence for the year to show commitment and my second step was to take my handsome Blue Beast out for a spin on the gravel roads to check whether I can still remain upright.
I loved my spin along the country roads but it made me realise that I badly need to attend a skills course. The fact that I go downhill slower than I go uphill was my first clue!
So there we have it – my next challenge (before the 50-miler training kicks in in July) is to survive and possibly even enjoy a few mountain bike events.