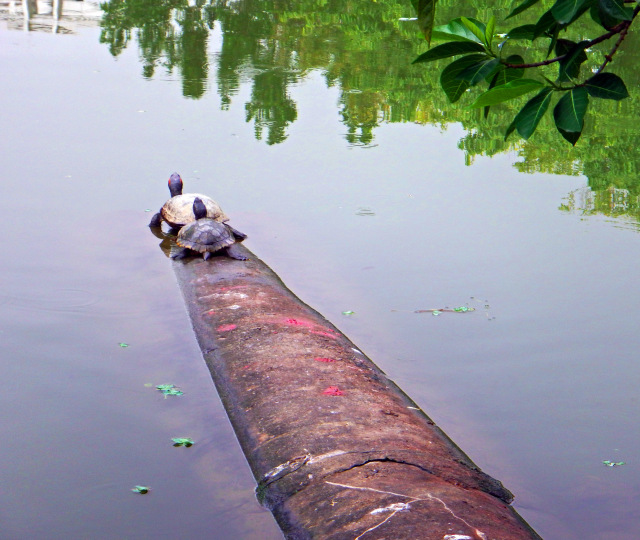 Daan (pronounced Da-aan) Park is one of Taipei City's many parks and a very popular running spot.   You can't run on the streets in the city – it's far too crowded – so people here run on tracks in the parks or on the cycle tracks along the river.  Both are beautifully maintained, litter free and totally safe, whatever time of day or night you choose to run.   The thing that really blew my mind as a South African (apart from being able to run safe at night) was the fact that I could put my jacket and water bottle down on a bench in the park, go off for an hour's run, come back, and SHOCK!  HORROR! my stuff was exactly where I'd left it, untouched!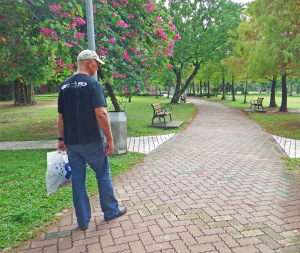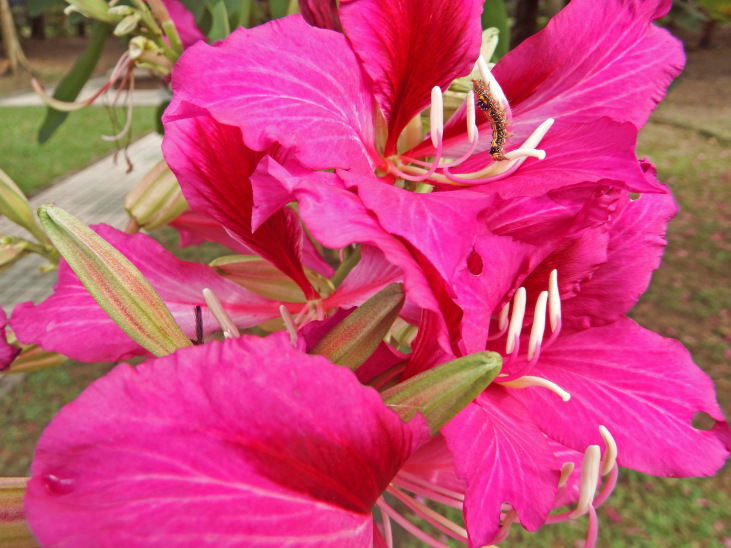 I did several short runs in various parks and along two different rivers, but the highlight of my Taiwanese running must surely be the race which we did just outside Taichung.
It wasn't one of their  major races so us three foreigners were quite a novelty – it was pretty cool being cheered on by spectators just because I was a visitor!   Races are very popular in Taiwan and a lot of them are HUGE – if you blink when entries open, you miss out.   Almost as bad as trying to get into the Two Oceans Half here,  so I was very grateful to my two boys for managing to snap up entries for this one.
I ran alongside a Taiwanese gentleman who spoke a little English.   He seemed to find it fascinating that a woman of my age was running – apparently women of my generation in Taiwan don't run as a rule.   Unlike here where there are whole bunches of over-60's knocking off Comrades year after year!
It transpired that he was in fact 74 years old and still running strong.   Very inspirational – I hope to follow in his footsteps.