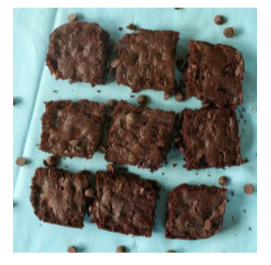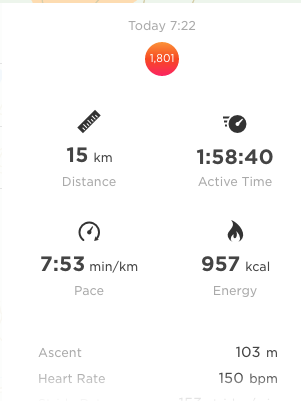 The running gurus say that every run should have a purpose or a goal – it can be to add speed intervals, do hills, run at tempo pace, go long, the list goes on. My goal today? Running to earn chocolate brownies and cappuccino afterwards – with cream!
All Banting-approved, and while the picture of the brownies is not mine, the recipe is:
Melt together 52 grams of coconut  oil and 58 grams of butter. Beat 3 eggs with 200 ml xylitol. Add the beaten eggs to the melted fats and stir in 1/2 cup of cocoa powder. Mix well.
To this mixture add 4 tablespoons coconut flour, 1/4 teaspoon baking powder, 1/4 teaspoon salt and 1/2 cup of sugar-free chocolate chips. I did not have the latter in my kitchen so I stole one of my Old Goats's slabs of 70% dark Lindt and used that instead – way better than the choc chips I reckon – very decadent! Stir everything together very well using 2 tablespoons of milk if the mixture becomes too dry. Try not to heap the tablespoons of coconut flour as this is what drys things out.
Spread the mixture in a 9″ x 5″ baking dish and bake for 30 to 40 mins at 180 degrees Celsius. You need to watch – once the middle is no longer jiggling around it's ready!
These brownies are even better when you leave them in the fridge overnight and better still served with thick farm cream!
And it wan't a bad run either – I still felt strong after my 15 kays, and that is my new goal – to always feel STRONG!