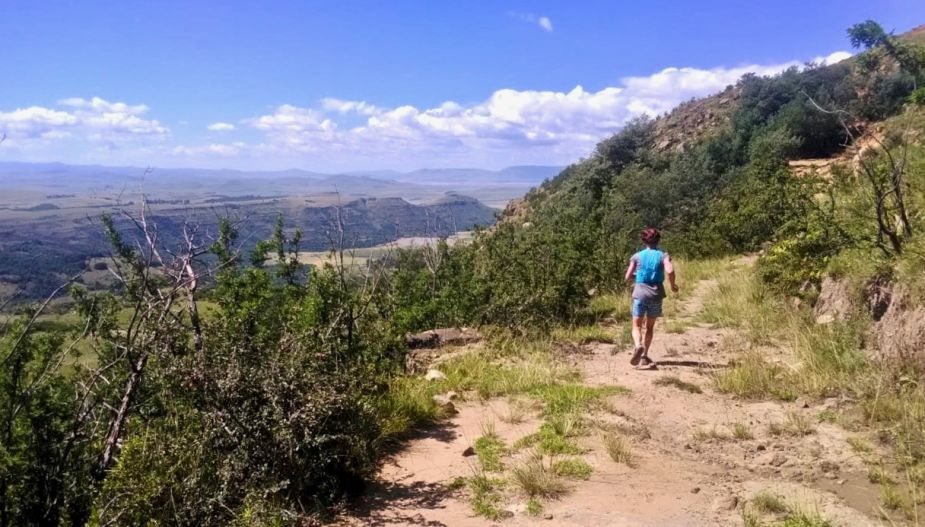 Please don't lynch me, all you city runners cooped up in your small yards or flats. I've been scared to blog about my running during lockdown in case I get mobbed and then hung, drawn and quartered or maybe shot at dawn.
I know I am insanely privileged to live on a farm and I am grateful every day - especially now. But it hasn't always been like that.
I used to curse the place. So far from my children, especially when they were still at school. So far from decent shops and restaurants, good stage shows, new movies. And too dam far to go to races every weekend. I so envied (I still do) the fact that the city dwellers get to go to road races without having to do a 3 to 4 hour round trip in the car.
Anyway, we were meant to be doing a road marathon today. Then it was a virtual 48km with Irene Athletic Club but that was postponed too. I need goals in my life so I planned todays 32 kilometre trail to be the equivalent of a road marathon - maybe a bit more as we were out there for 6 hours winding our way up and down mountains and splashing through marshy bits.
We even found an unmanned water station where we could fill our hydration packs: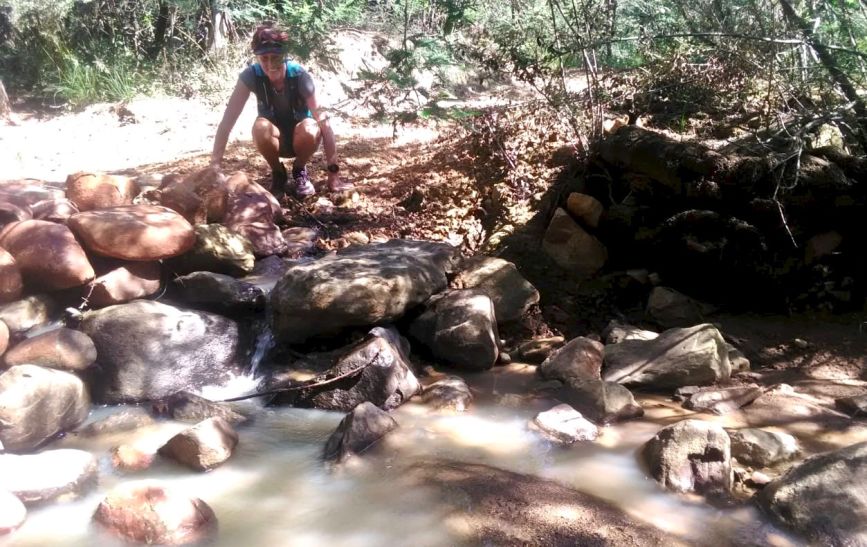 As well as this little guy doing his hill repeats next to a dam:
Even turtles need to get out sometimes.