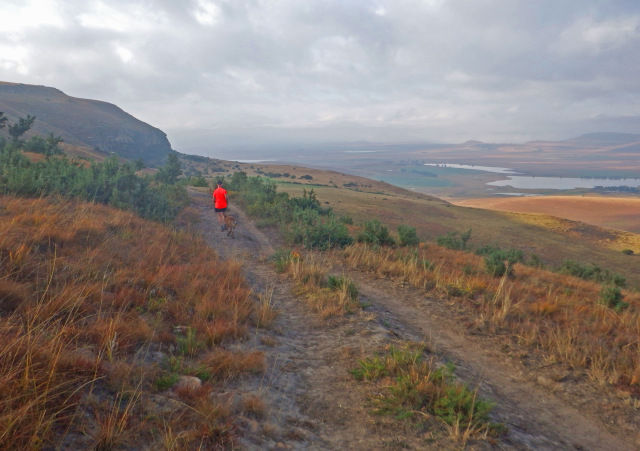 And here I have photographic proof that the OG can run up and down the mountain after spending 9 hours on his KTM the day before.   He did not even have the good grace to let me beat him while he's tired, the swine.   I think he will have to be renamed Iron Goat.   He will be known as IG from now on.
It was very, very hard work running up, but, man, the views in the early morning from up there are gorgeous.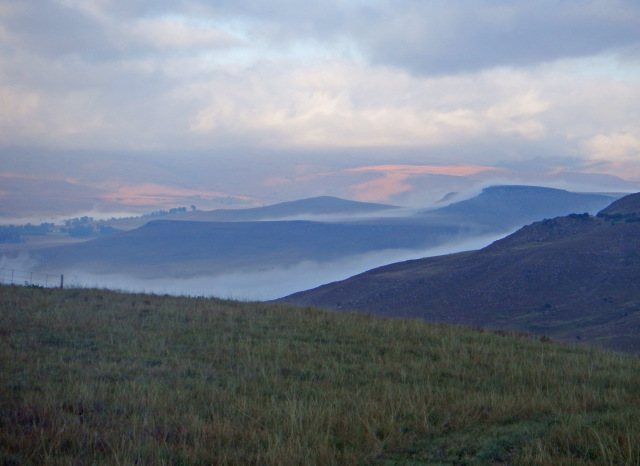 And I'm loving my new Garmin.   It's a clever beast.   First of all, it does not have enough battery power for Comrades (what a handy excuse that is) and secondly, it has an auto-pause and auto-resume function which is fabulous for someone that likes to stop and take photos.   I've given my big kick-ass, Comrades-ready Garmin to the IG who is putting it to good use.   He insists that we will run Comrades together so we only need one watch between us and he can take care of the pacing. After 60km I find I can't add 2 and 2 anyways so I'm definitely not the right person for the job.
And one last shot of the fabulous trail right on our doorstep…