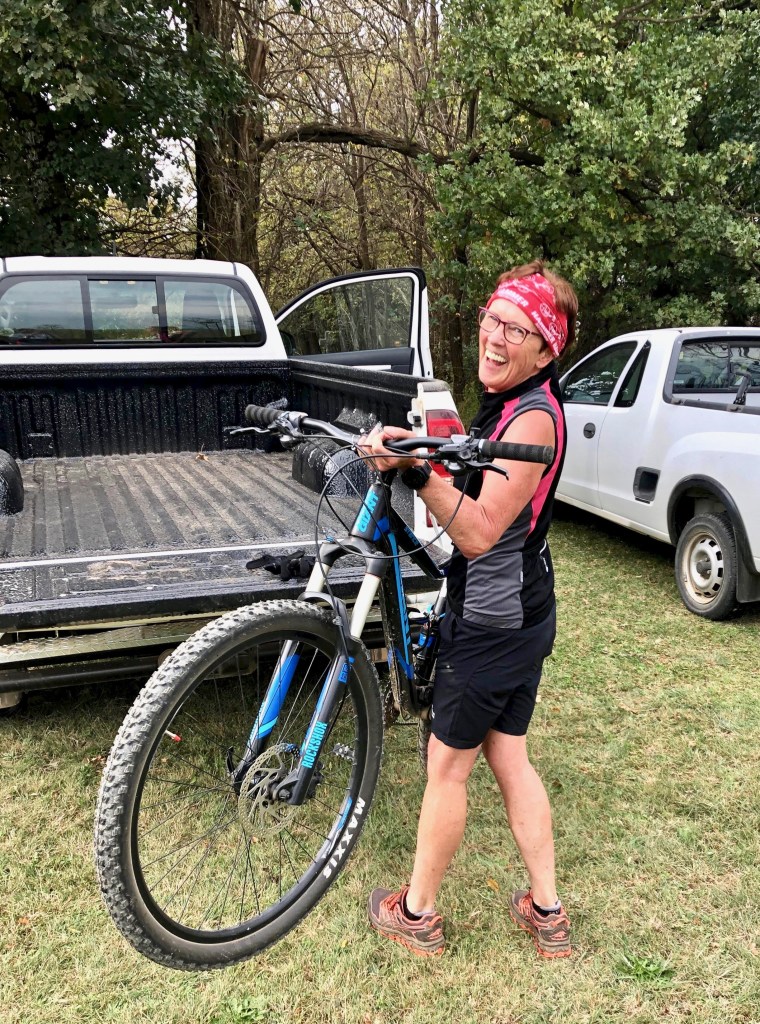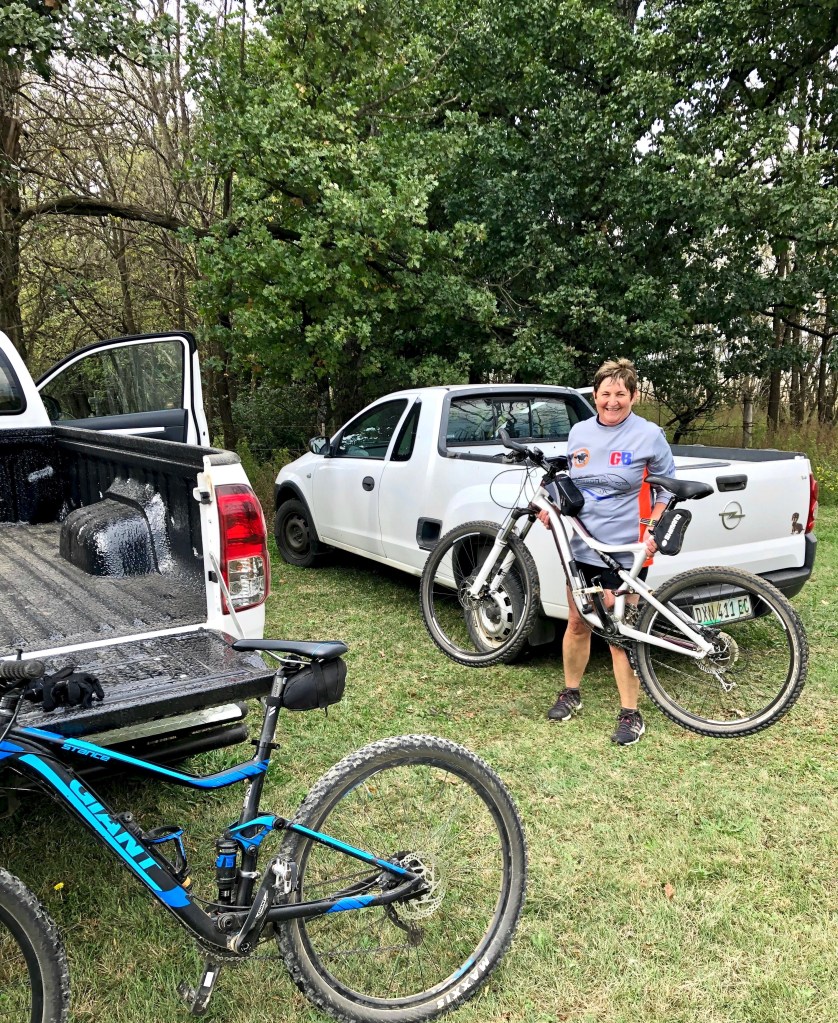 Who needs weights when you can lift bicycles? Introducing the poster girls for the Old Ducks Cycling Association!
We are both seasoned distance runners and quite au fait with 40 km on foot. Today we decided that we needed to do 40km on the mountain bike. No technical stuff – just gravel grinding.
Easier said than done though – my lower back muscles are screaming at me and I appear to have extra gluteus muscles where I'm damn sure none existed before.
Never mind – onwards and upwards I always say – next time will be 45 km.