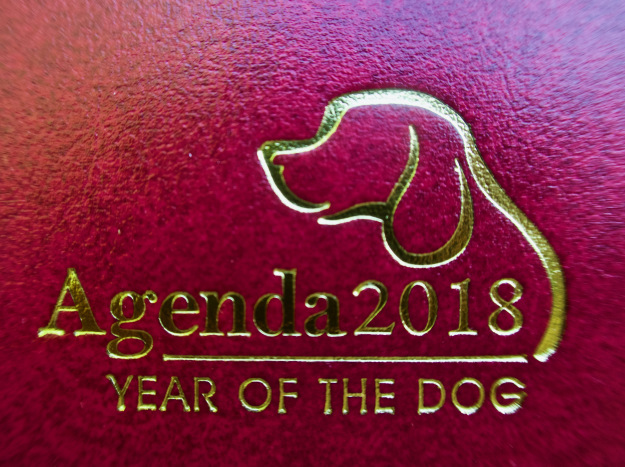 I'm toying with the idea of doing another "Photograph your Year" project and the subject for the first week is "New Beginnings". This diary from Taiwan arrived yesterday – how auspicious, I thought.  It gave me the first photo for my project and I was born in the Year of the Dog.
BUT, according to Chinese astrology, when your zodiac year, or your Ben Ming Nian, comes around, you will have bad luck, as you offend the God of Age, Tai Sui. All is not lost though, there are things one can do to ward off this bad luck.
First of all, you can wear red, the colour of good luck. It can be any item in red but red underwear is favoured. The other thing to wear is anything made of jade – bracelets, pendants, earrings etc. The only problem is you cannot buy these items yourself – they must be given to you.
Now I am thinking….if I order red underwear and jade accessories online and pay with my Old Goat's credit card, does that not qualify as a gift from him? I'm guessing it will be just fine, so hey ho, hey ho, it's off to the online store I go!