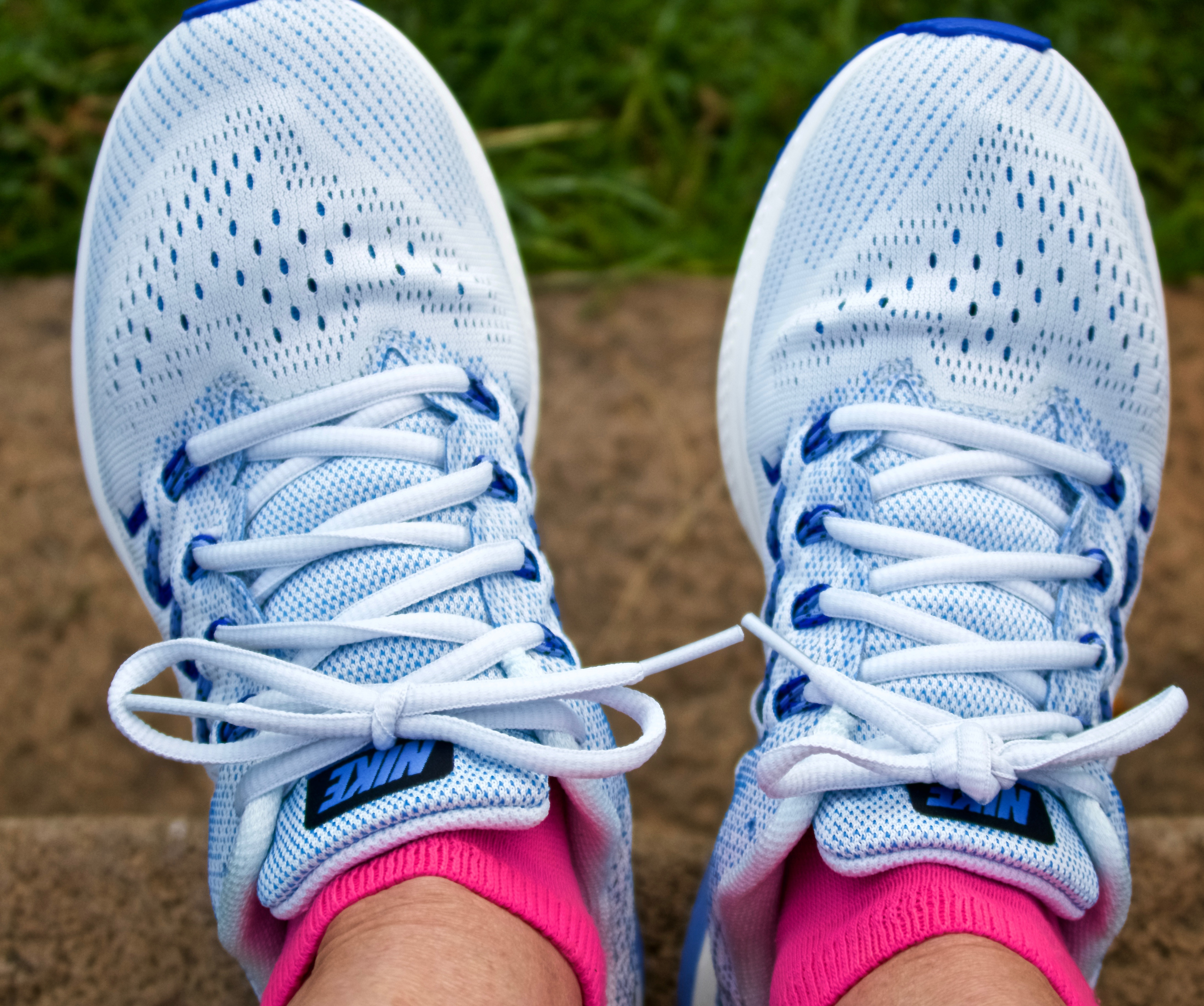 It's been two weeks since my last marathon and I haven't put proverbial pen to paper about running since. My performance was lacklustre to say the least. I think three marathons in under three months may have been overdoing it a bit but I have now bounced back with renewed energy. I can do this 5-hour thing!
First of all, I have new shoes, so fast I have to reign them in! Secondly, I will do more training with faster people and NOT MOAN! Thirdly, I will NOT cheat on my training programme. And last but not least I am reading "In The Zone" by Michael Cooper and Tim Goodenough – how to achieve top performance in sport and life, the cover says. Not that I want to win (I don't have the prerequisite crop top and teeny-tiny shorts anyway) – I'm just asking for a measly 4:59:59 marathon! The date for my next encounter with the Beast is 01 May – bring it on.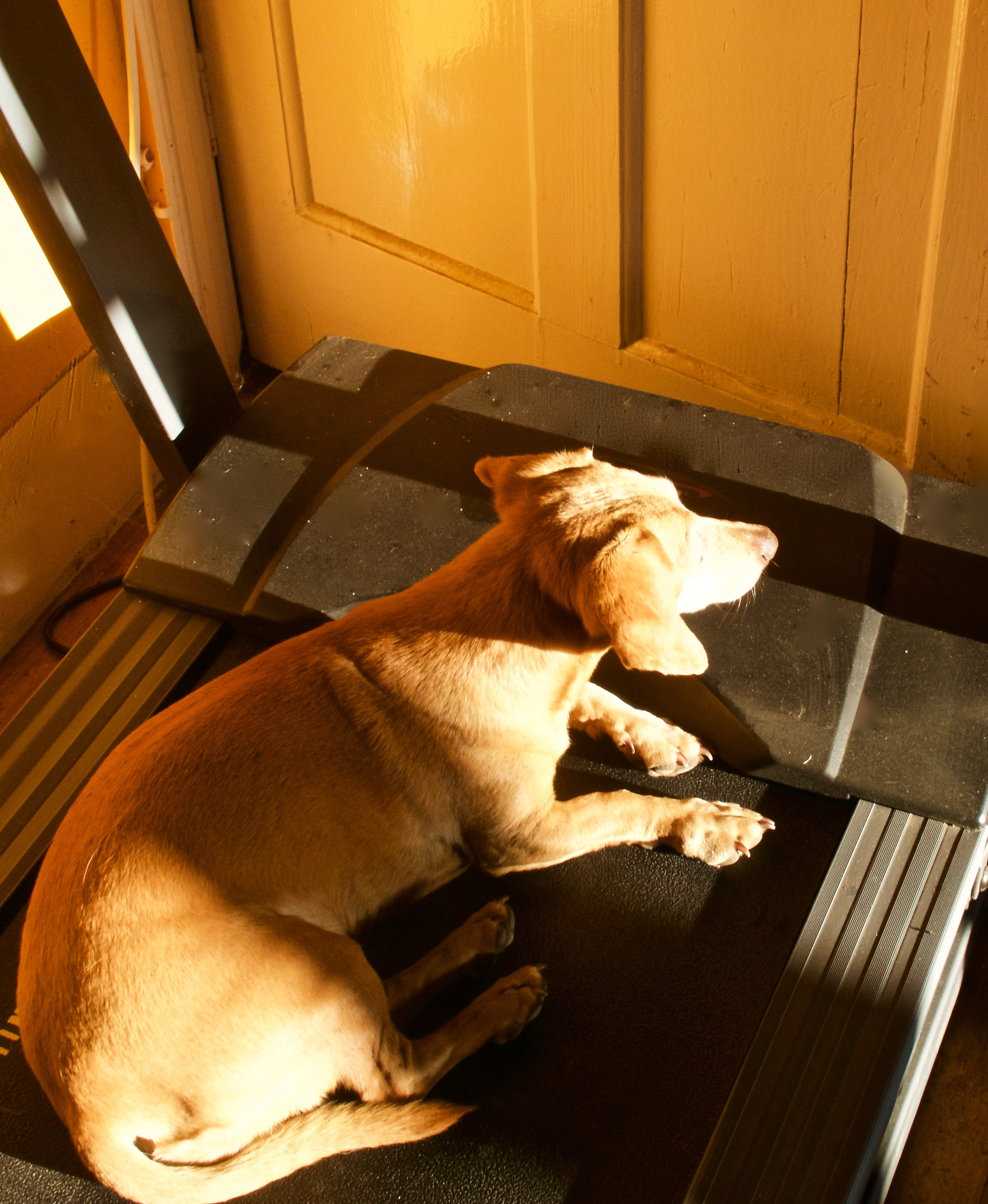 Now this, according to my 12 year old sausage dog who still hunts big game in the forest, is the best use for a treadmill! I beg to differ, I'm going to need that thing on the dark mornings coming up!