I have a sore hip. I have implored Dr Google to come up with a website that says no matter how far or fast I run, my hip will heal itself. I'm still waiting.
Anyhoo, if I can't run, I will second a run and I will take my bicycle (the vintage job with no shocks).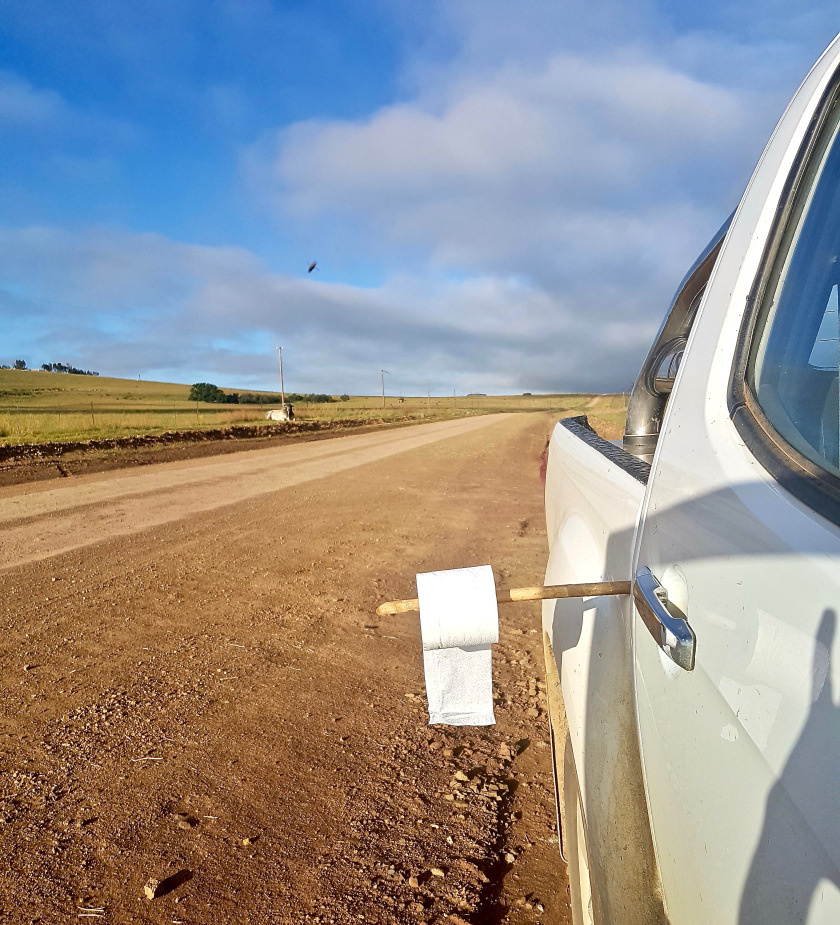 The bicycle goes on the back of the bakkie. I drive to the next water point, get the bike off and ride back to the runners and then back to the bakkie. And on to the next water point…..I repeat this every three kilometres until said runners have had enough.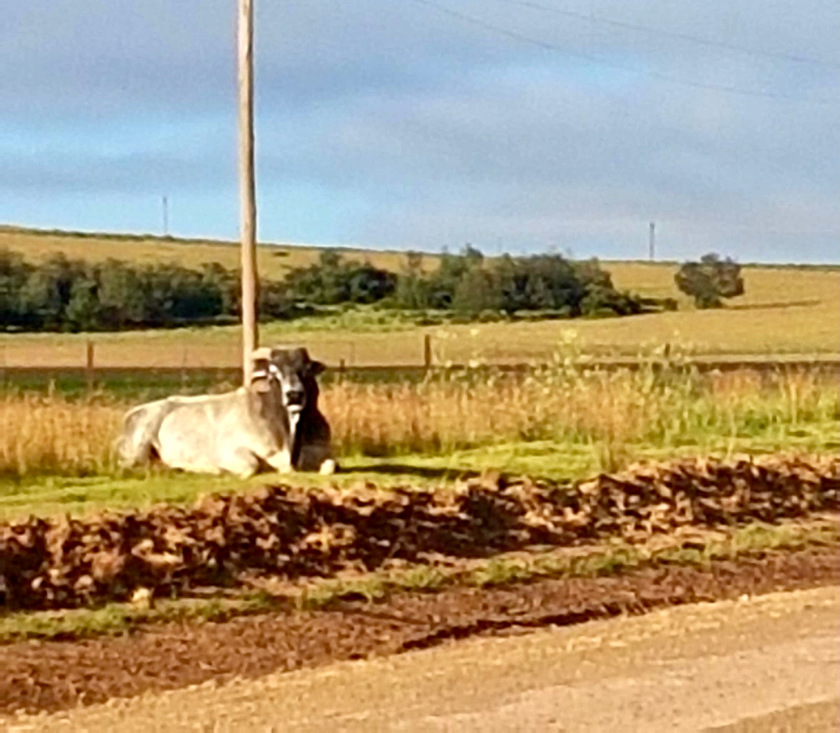 This guy was checking me out at the first water point – I wasn't sure if he was coming up with a plot to charge me or if he was just exhausted from a hectic night in the cow pen.
I know it's a shocking photograph but I had to sneak a shot by zooming in with my phone. It doesn't do him justice at all. He really is a most handsome beast – just not at close quarters!
In fact, there were bulls strutting around everywhere – some fighting, some pawing the ground, others meditating, reading the Kama Sutra etc. It is clearly the Festive Season in Cowland!