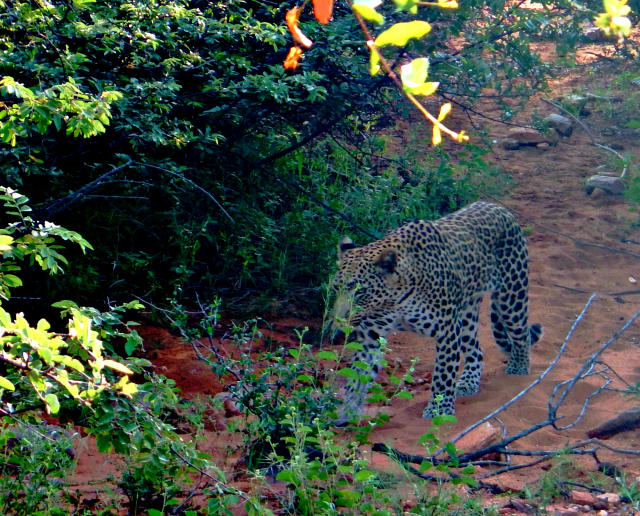 What a fabulous five days we had in Botswana's Tuli Block.   I think I could live there forever except for one teeny drawback.   Running would be scary.   I wouldn't want to compete with the guy pictured above or any of his friends.   There's a limit to speed work!
On the way there we stopped for a night in Pretoria and managed to squeeze in a 10km at the Mccarthy Toyota race at Rietondale Park.   Very well organised, thousands of people but the start was very slow.  I find for a 10km if I'm not on pace from the very get-go, I can't claw my way back.   I was hoping to do a 60 minute 10km with the OG – I'm sure he's capable – but I'm afraid I was the handbrake this time.   And he insisted on waiting for me.
We arrived back from our Botswana paradise on Thursday evening, stayed over with our children for a night and Friday morning saw us galloping around Hilton, trying to keep up with the young whippersnappers!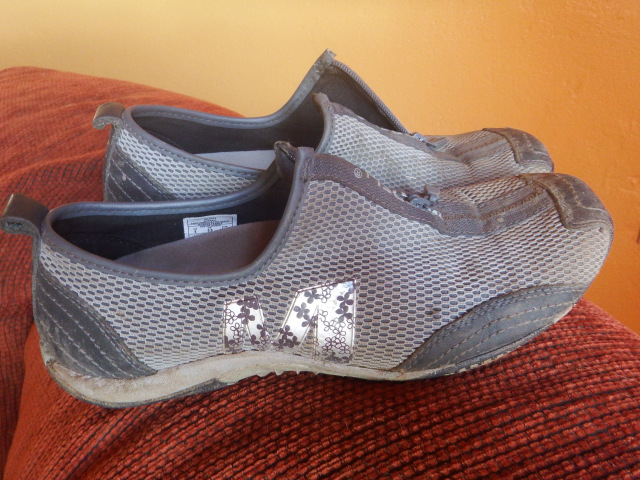 This morning I took these babies for a spin on the trail up the mountain behind our house.   They felt so awesome.   Note the minimalism going on here.   I bought these for sightseeing and hiking in Taiwan.   I took them for a short run over there as well and they've climbed a rocky outcrop in Botswana.   Now I'm going to see how they go as we make the trails longer – running trails feels so much nicer if your feet can feel the ground through your shoes.   I'm too nervous to take them for long runs on the tar though – my niggly left leg might protest.