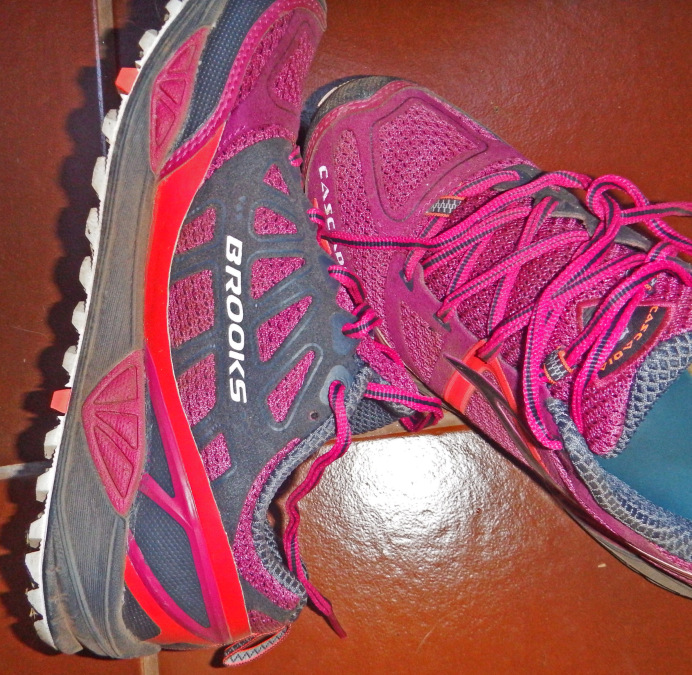 I looooove running shoes and I've fallen in love again, this time with a pair of Brooks Cascadia for trail.  They make my knees weak in a good kind of way and I just want to be with them all the time!
I know I should stop this promiscuous behavior.  It's not doing my credit card any good but I just had to have these beauties for the inaugural Oxpecker trail run.  I want the competition to be blown away by my awesome gear as I step out of my tent on race morning.  I want them to gasp and think "oh my word look at that real trail runner, she must be incredibly fast".
Anyway, back to reality.  I took my new Brooks for a nice 12 km whirl on the dirt this morning.  Fabulous shoes. Slightly roomier than my old shoes, so once my orthotics are in, they fit like a glove. No numb toes.  So comfortable that I did not even think of my feet, except to glance down occasionally for another dose of awesomeness. This of course leaves me free to concentrate on my exploding lungs!
Brook's catch phrase is" Run Happy" and that I did.