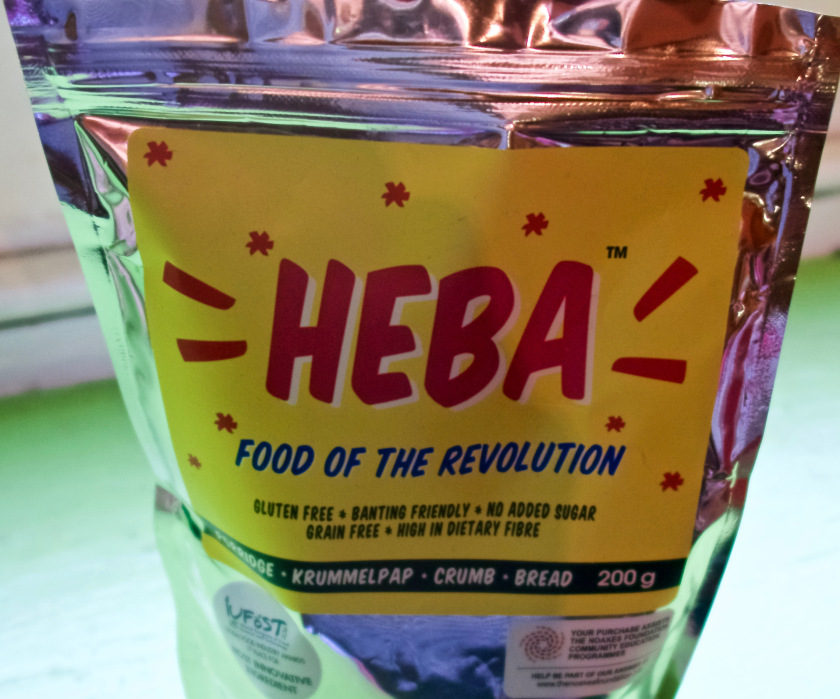 Heba – food of the Revolution! This has become a staple in my house, bread in a mug with heaps of butter being the perfect low carb high fat breakfast. And at the end of this week I'm taking the Revolution to Taiwan. Hopefully the sniffer dogs at the Taipei airport are not au fait with this stuff and leave me alone!
I also have a variation on the bread in a mug which gives me a choc chip muffin.
A favourite post-race treat for me used to be a nice cup of coffee and a muffin that involved some sort of chocolate. We thought we had to replenish the carbs, never mind that the sugar will slowly kill us.
Here is my Banting-friendly post-hard run treat. Get your hands on some Heba Pap. On the back of the pack is a recipe for Heba Bread in A Mug. Leave out the salt and add half a teaspoon of xylitol and a tablespoon of Caring Candies carb-free chocolate. In 90 seconds you have a choc chip muffin that's actually good for you! Eat it hot with as much butter as you can load – delicious!
This is the link for Caring Candies – you can buy their offcuts of chocolate which comes in a packet of chip-sized bits – perfect for the Heba Choc Chip Muffin.