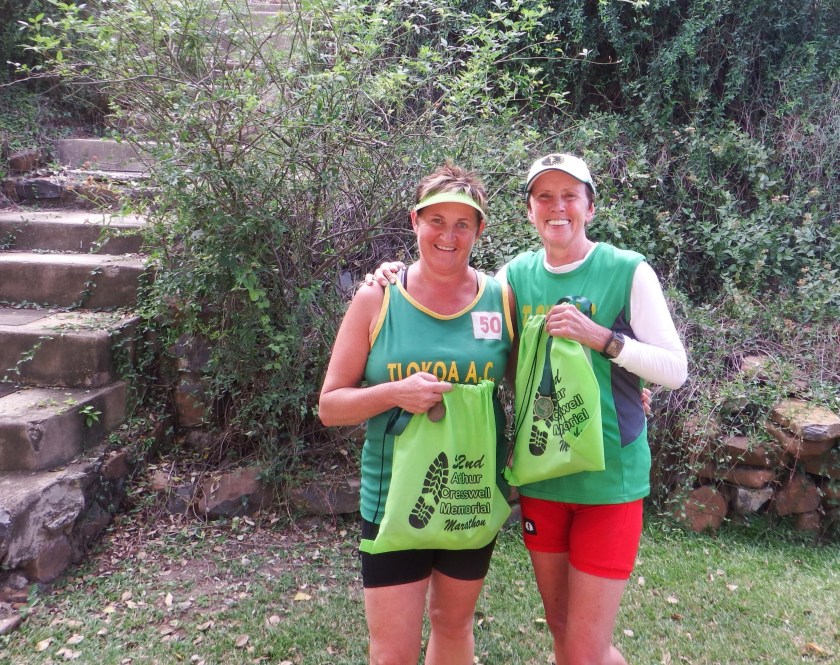 I have got the most terrible case of Fomo. Imagine sitting around in your PJ's when you could be trotting merrily along the 52km between Bergville and Ladysmith. Wrist-slitting stuff this. Yes, I am missing the Arthur Cresswell, a race known for its intense heat, frolicking wildebeest and snorting of Grandpa powders.
At first I was not bothered. I was going on a Mountain Biking Skills Course. I was going to learn to do my own stunts. Exciting stuff for someone that can fall off a bike at 1 kilometre per hour. And then they cancelled the course due to bucketing rain leaving me sitting around feeling sorry for myself on a grey, muddy day.
So far I have bought three running tops and entered a 24km trail run online as one does when trying to avoid the washing up. The dogs can sense my dissatisfaction and are trying to cheer me up by treading muddy paws on my floor and then watching while I frantically mop it up. They seem to be taking turns to do this at regular intervals. Fun stuff.