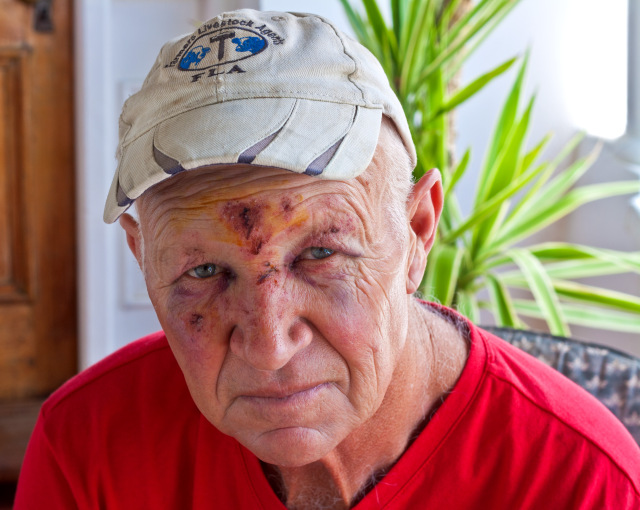 Just to add excitement to our two week marathon taper, the Old Goat fell off a four metre cliff last night. No, he didn't throw himself off because he's scared of me beating him at Nelspruit. He was busy fighting a veld fire  in the dark. Next thing he knew he was face down in the dirt and a tad sore.
I was already asleep when he got home – I only realised this morning that I had been lying next to Frankenstein! In order to protect small children from shock, I think he needs to be kept at home under lock and key for a while.
I will let him out next week for training though. The OG is tough, insists he does not need medical intervention, and I'm quite sure he'll be back on the road soon. In time to klap that marathon on 07 November anyway.