This picture is not pretty but I must share it with you as it is disturbing me somewhat.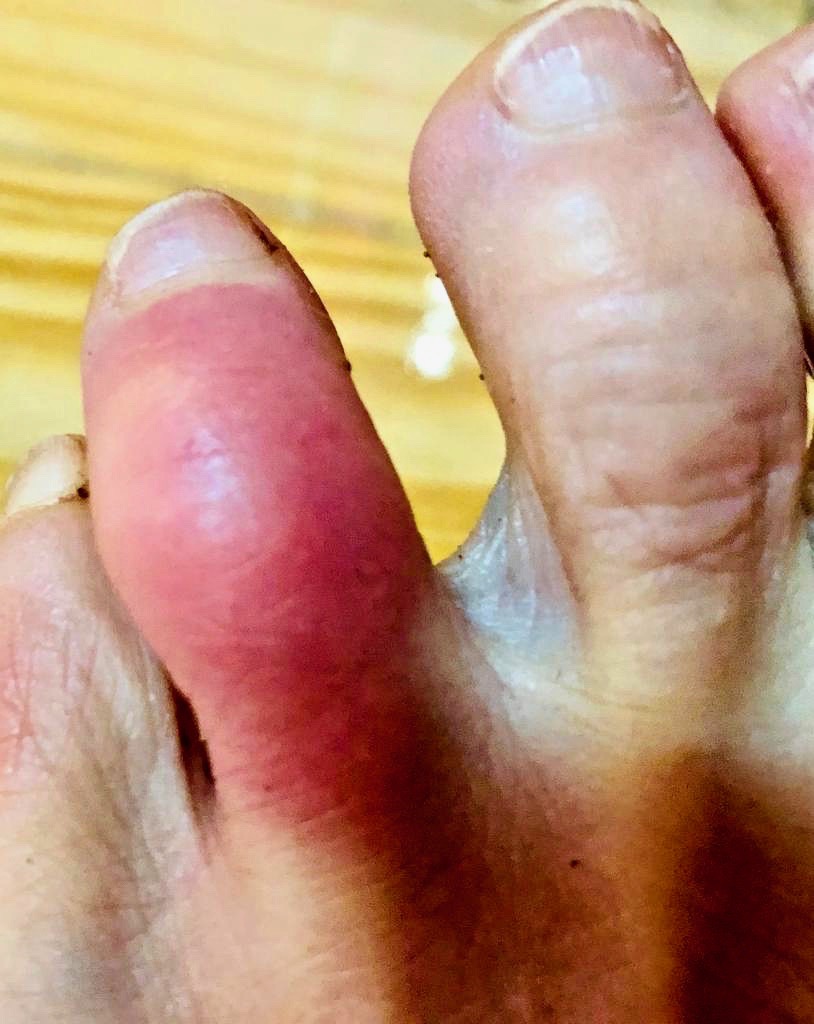 No, I did not kick the Old Goat because he was snoring. I went to bed on Friday night with a relatively normal toe (are runner's toes ever really normal?) and woke up with this. It is incredibly sore.
But unless it falls off between now and Saturday morning I will toe (pardon the pun) the start line of the 50-miler and I will finish it. I may have pharmaceutical assistance or I may be chased by an irate Old Goat with trekking poles, but I will finish.
The weather has gone from rain all day and night to a really nice day for running. The organisers have taken rain jackets and thermal layers off the compulsory "to start" list. I will pack mine anyway. I may need to make a little nest with them for a nap. So there we go Coach. All that needs to be done is to pack and show up. And to heed the words of my favourite dog: