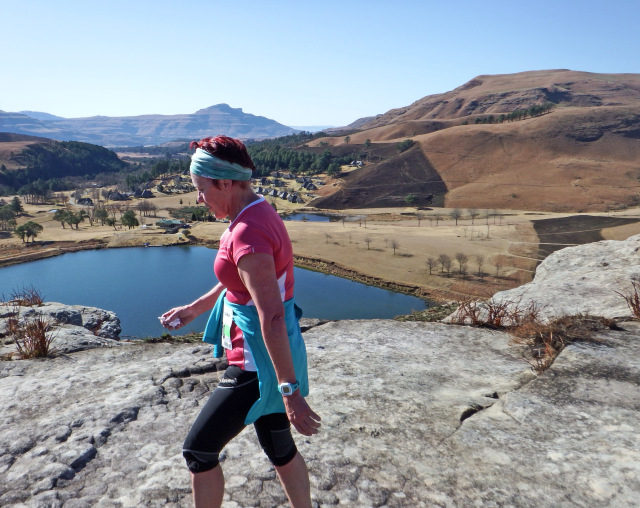 The Gooderson trail run at Drakensberg Gardens is a goody.    Efficiently organised and administered by ROAG with an exceptionally well marked course, the run offers more than a few stunning views of the Berg.
My Old Goat with the 3-litre diesel engine ran with me as the official carrier of my CamelBak and also as the official photographer!   He trotted up hill and down dale and I don't think he even had to change gears.   I, on the other hand, had to change gears faster than an overloaded taxi going up Lundy's Hill!   What we have discovered though, is that I run better when he's behind me (I can't cheat too much with his eagle eye trained on my back), so that is our new strategy for getting me through a sub-5 marathon – only 16 weeks to go!
I feel I'm getting fitter though – all that slogging away on the treadmill – so I'm looking forward to our next half marathon on 2nd August in Durban.
The next Gooderson trail run at Drakensberg Gardens is on 4th October – it's already in my diary.